Alright folks, gather 'round, because I am about to spill the beans on the game-changing, lip-lickin', bona fide lifesaver on all your camping and overlanding escapades – the Planar Portable Diesel Heater. No more shivering in your sleeping bag or waking up to icicle-formed eyebrows, this diesel heater is your new best friend. It's not just any heater, oh, no. It cooks up a steady, dry heat, keeping you and your gear just as toasty as marshmallows roasting on a campfire. And the cherry on top? It smartly senses the altitude and adjusts the fuel pump like a wise old sage. So, next time the cold tries to rain on your parade, show it who's boss with Planar Portable Diesel Heater!
Understanding Planar Portable Diesel Heater
What is a Planar Portable Diesel Heater?
Imagine being tucked snugly in your camping tent as a blizzard rages outside, but instead of shivering, you're cozy and comfortable. It's not a fantasy, and it's all thanks to the Planar Portable Diesel Heater. So, what is this marvelous invention? The Planar Portable Diesel Heater is a hardy, reliable, and efficient source of heat perfect for camping trips or any time you need to take the chill off.
Main features of Planar Portable Diesel Heaters
Planar Portable Diesel Heaters are jammed packed with features. Firstly, they create a dry heat, which means no condensation build-up (trust me, a damp tent is the last thing you want). Additionally, the heaters have an altitude-compensating feature. Yes, they're even smart enough to adjust to high altitudes, so they're perfect companions for mountain excursions. Moreover, these heaters are portable and easy to set up wherever you pitch camp.
The different versions of Planar Diesel Heaters available
We could sit here and debate the intricacies of the 2 kW and 4 kW models, but really it boils down to your needs. The 2 kW unit is perfect for small to medium spaces and ideal for those solo or duo camping experiences. However, for those planning a family camping spree or heating larger areas, the 4 kW version packs an extra punch of heat.
Benefits of Using Planar Portable Diesel Heater
Comfort during winter camping
Winter camping? Arctic expeditions? That's a hard no for some, but not for those with a Planar Portable Diesel Heater. It delivers dry heat to keep you comfortable during those blustery winter camping trips. Say goodbye to waking up frozen in the middle of the night and hello to toasty mornings with a hot cup of cocoa!
No buildup of condensation
Let's face it, waking up to a puddle in your tent is nobody's idea of a glamorous camping experience. Thanks to the dry heat produced by the Planar Heater, condensation build-up is not an issue. Toasty and dry – it doesn't get much better than that!
Altitude compensation feature
Did I mention that these heaters are clever? The altitude-compensating feature means killer performance at high altitudes without any manual adjustments. Whether you're on a mountaintop, or in a deep valley, rest assured that your Planar Diesel Heater is heating efficiently.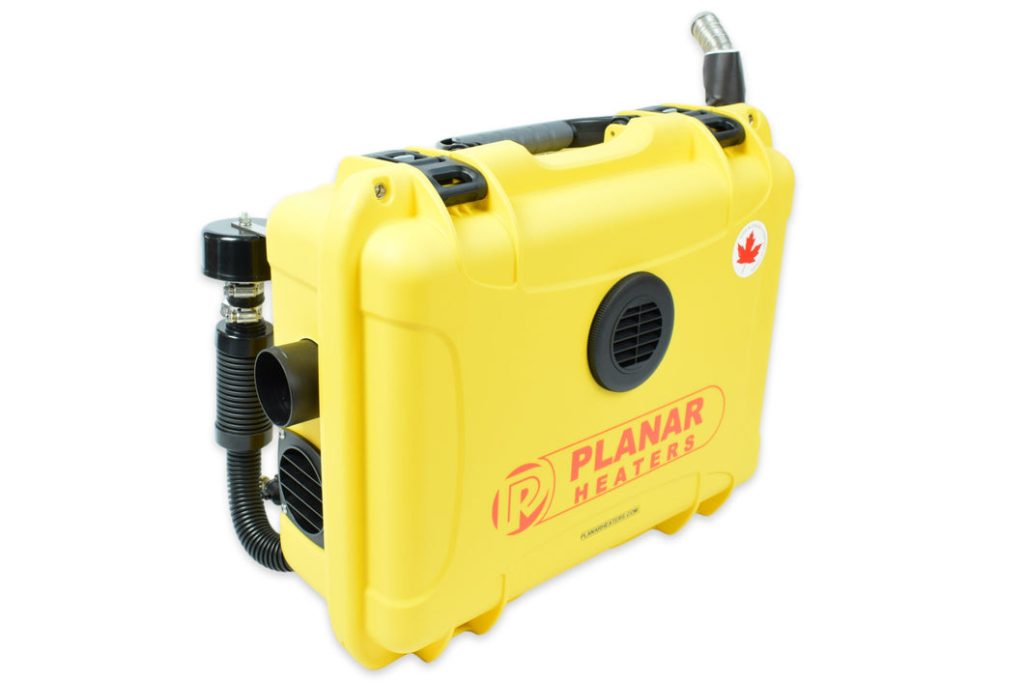 This image is property of overlandaddict.com.
Using Planar Portable Diesel Heater in Overlanding
How it enhances your overlanding experience
Overlanding is about the journey, freedom, and of course, comfy sleeping arrangements. The Planar Portable Diesel Heater takes your overlanding experience up a notch (or three) by ensuring you have a cozy night's sleep. Even better, it uses diesel, which is readily available no matter where you traverse.
Reasons why Overlanders prefer Planar Diesel Heaters
Overlanders have an unspoken love for Planar Diesel Heaters. Why? Their ability to provide a continuous source of dry heat and efficient diesel use are the top reasons. But don't overlook the portability factor – having a compact heater when space is a premium, is a game-changer!
How to use Planar Diesel Heater in your overlanding vehicle
Installation is straightforward. You just need to hook up the power source, set up the venting, pick a location (preferably near a window or door for ventilation), and voila! You're ready to bathe in the glorious heat.
Setting Up Your Planar Portable Diesel Heater
Step-by-step guide to set up
Before you even unpack the heater, ensure you pick a suitable location (again, near a window or door for ventilation). Step two: set up the venting. This is merely a matter of attaching the necessary hoses and securing them. Lastly: power it up. Attach the power cable, start the heater, and let it bathe you in cosy warmth.
Understanding the power sources
The Planar Heater operates with a 12V power source, which can easily be hooked up to your car battery or a portable power generator. If you're unable to handle ring terminals (don't worry, many of us can't), consider an adapter.
Choosing the location to set up your Planar Diesel Heater
Place it near a window or door to ensure proper venting. Also, make sure it's in a safe location where it won't be knocked into or tipped over by a clumsy foot. Because while hilarious YouTube videos can sometimes be produced from these mishaps, we want you snug and safe, not a YouTube star.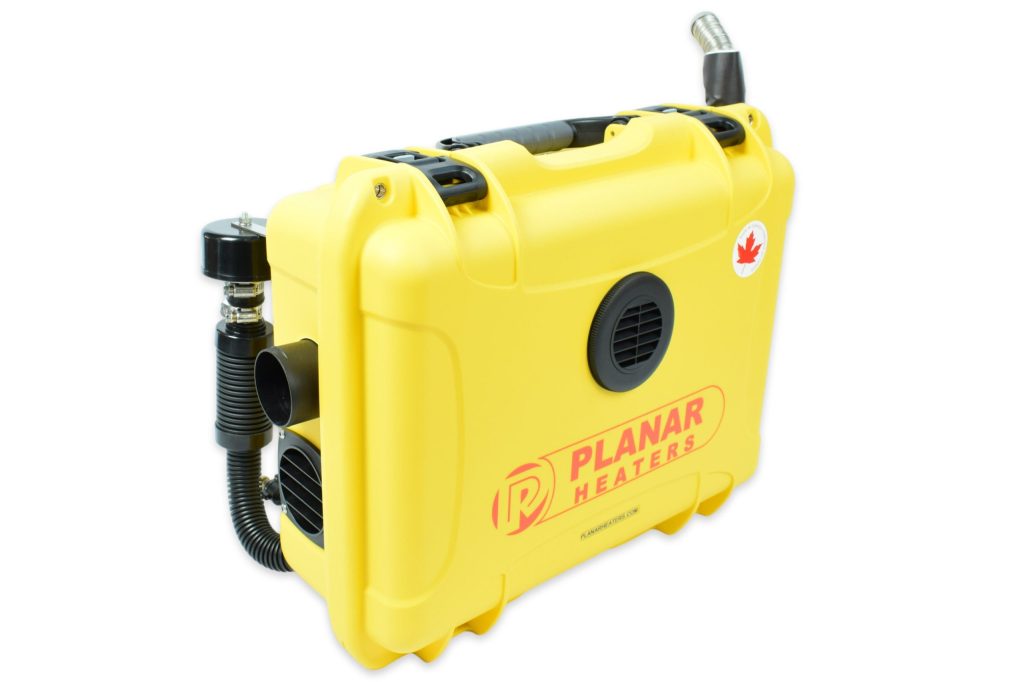 This image is property of overlandaddict.com.
Safety Measures While Using Planar Portable Diesel Heaters
Do's and Don'ts while using Planar Diesel Heater
Don't hesitate to use your Planar Diesel Heater, but do remember your safety. Make sure you have the proper ventilation, don't block the exhausts, and ensure the heater isn't positioned near flammable materials. Don't forget to check the connecting tubes and electrical connections regularly.
Understanding venting and carbon monoxide safety
Diesel heaters produce carbon monoxide, which isn't something you want to fill your tent with. Make sure the heating air intake and exhaust pipes aren't covered and consider getting a carbon monoxide detector.
Fire safety measures
Don't place the heater near flammable materials and keep a fire extinguisher handy. Checking the connections and maintaining the heater will also go a long way in keeping things fire-free.
Maintenance of Your Planar Portable Diesel Heater
Routine maintenance tasks
Basic maintenance for your heater includes regularly checking the connection tubes, cleaning the air intake and exhaust outlets, and ensuring the unit is dust-free.
Troubleshooting common problems
If you happen to face any issues (it's rare, but hey, stuff happens), refer to the instruction manual and seek professional help if required. Do not try to fix complex issues by yourself, unless you're qualified to. Remember: safety first!
When to seek professional service
When the issue goes beyond your understanding or control, it's time to seek professional advice or service.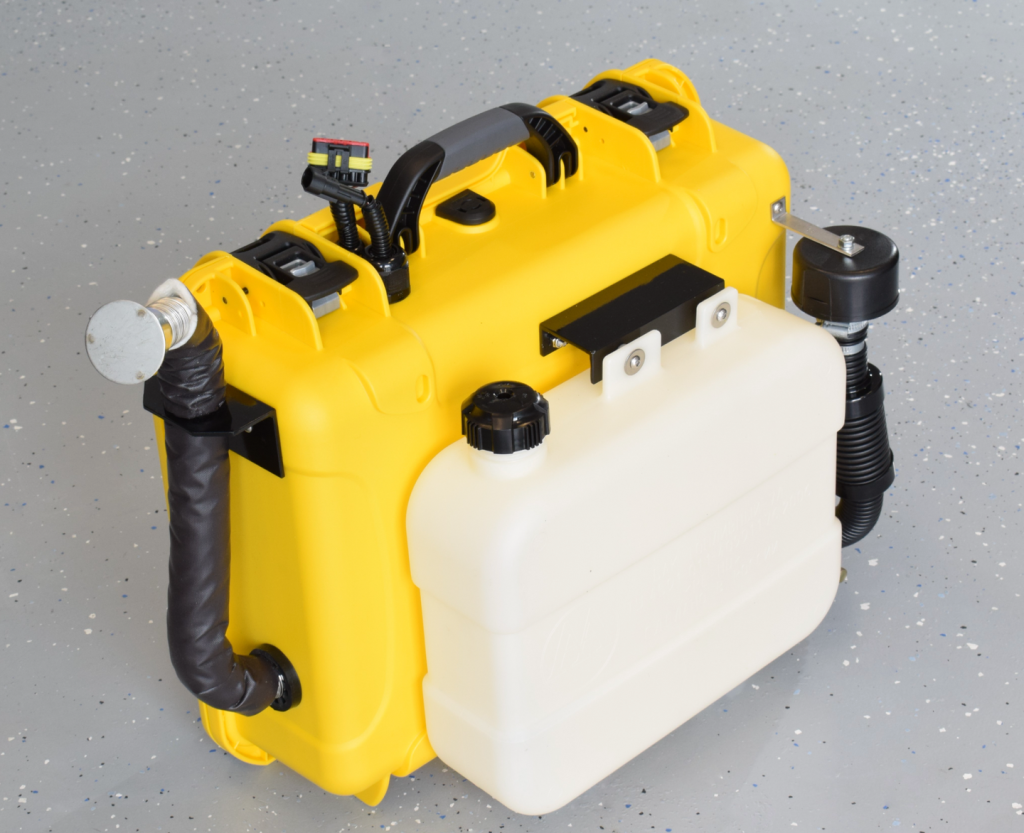 This image is property of www.mainlineoverland.com.
Review of the 2 kW Planar Portable Diesel Heater
Main features and specs of the 2 kW model
The 2 kW model pretty much covers the basics – lightweight, compact, portable, and efficient. It delivers enough heat to keep small and mid-sized camping tents warm and achieves this with low fuel consumption.
Practical experience of using the 2 kW model
Users have found the 2 kW model highly efficient and the perfect choice for overlanding or camping. Its ability to maintain a warm, comfortable environment in cold weather and its ease of setup has garnered rave reviews.
Comparison with similar products in the market
When compared to heaters of similar value, the 2 kW Planar Diesel Heater stands out for its reliable performance, fuel efficiency and portability. Plus, consider the built-in altitude compensation feature and you have a winner.
Review of the 4 kW Planar Portable Diesel Heater
Key features and specs of the 4 kW model
If you like the 2 kW model, you'll love the 4 kW. It delivers the same efficiency and portability, but with a higher heat output for larger space heating. It's ideal for heating a family-sized tent or camper.
Field testing of the 4 kW model
The 4 kW model has proven to be a beast in field tests, delivering superior, reliable heating even in extremely cold weather. Users have praised its performance, user-friendly operations, and fuel efficiency.
Comparing the 4 kW model with competitors
The 4 kW Planar Diesel Heater leads the pack when it comes to warming larger spaces, fuel efficiency, and ease of operation. Coupled with the altitude compensation feature, it has the edge over competition models.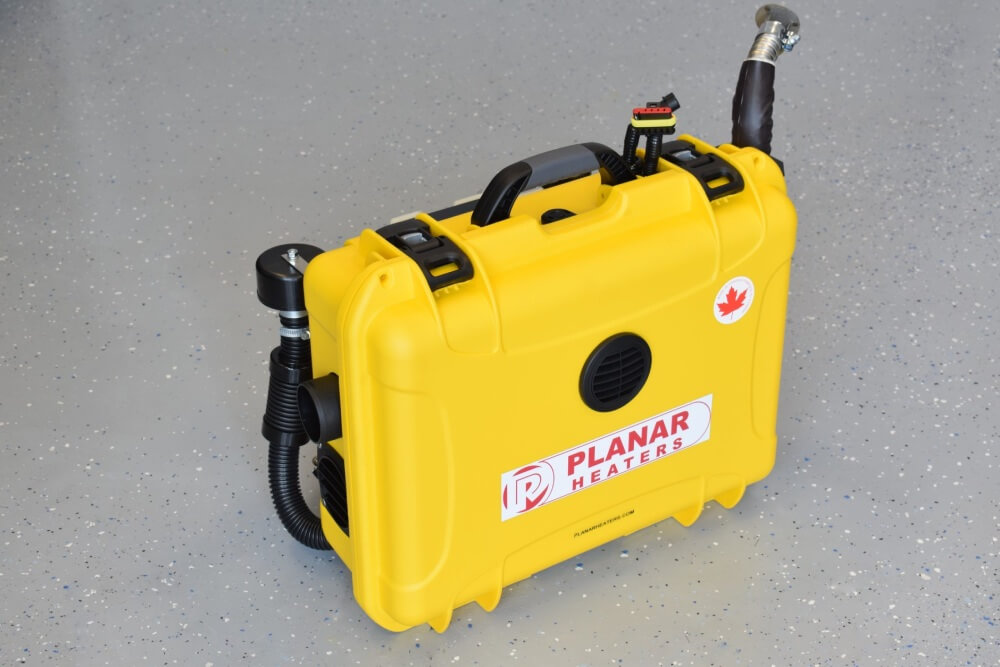 This image is property of planarheaters.com.
Choosing the Right Model of Planar Portable Diesel Heater for Your Needs
Determining the right heat output
Choosing between the 2 kW and 4 kW heaters largely depends on your heating needs. If you're heating a small or mid-sized space, the 2 kW model should suffice. For larger spaces, consider the 4 kW model.
Understanding your camping/overlanding needs
What are your camping or overlanding needs? Expeditions in milder weather or lower altitudes may only require the 2 kW version. However, if you're up for some high-altitude, winter adventuring, the 4 kW model could be your new best buddy.
Consideration of fuel consumption and power availability
Both models are fuel-efficient, but the 4 kW model consumes more fuel due to its higher heat output. Consider your access to fuel and power while deciding on the right model for you.
Purchasing Your Planar Portable Diesel Heater
Where to buy authentic Planar Diesel Heaters
Buy from a trusted source to ensure that you get an authentic Planar Diesel Heater and to guarantee warranty coverage.
Additional accessories to consider
Think about getting a carbon monoxide detector and a fire extinguisher as safety measures while using your Planar Diesel Heater. Additionally, adapters can be handy if you're not comfortable handling ring terminals.
Understanding warranty and after-sales services
Ensure you understand the terms of the warranty before purchasing your Planar Diesel Heater. After-sales service is also crucial for maintenance and to handle any issues you may face.
In a nutshell, the Planar Portable Diesel Heater is a game-changer in your winter camping or high-altitude adventure endeavors. Its features, adaptability, reliability, and efficiency make it indispensable for any outdoor lover. So gear up, stay warm, and continue exploring!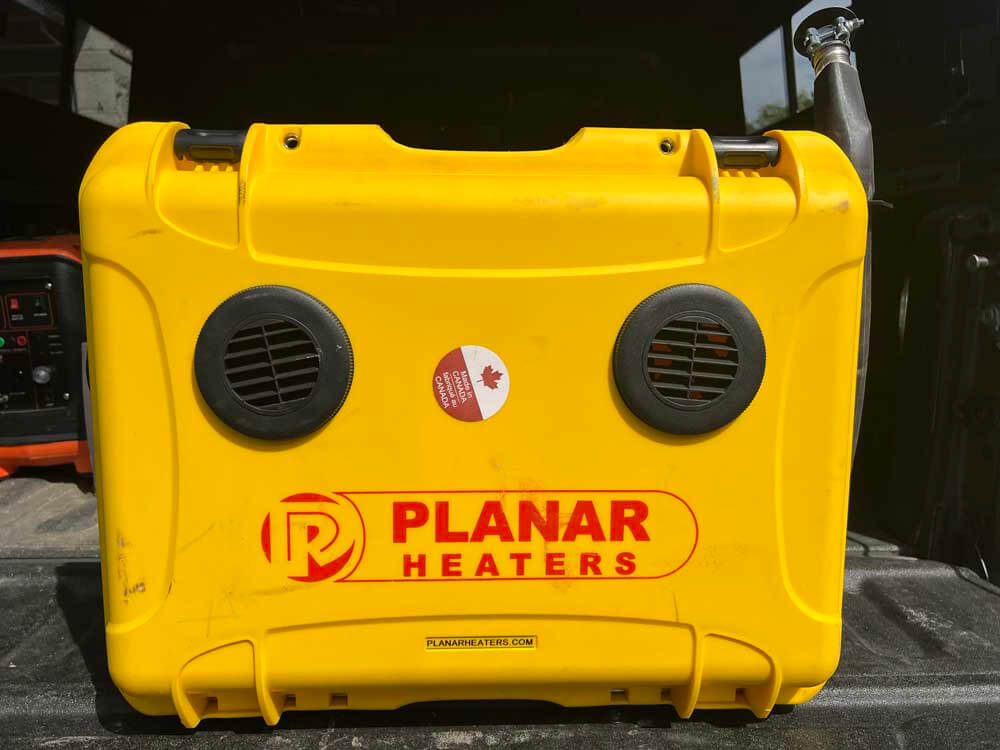 This image is property of planarheaters.com.